The information was released at a press conference held in the capital city on March 6.
On display will be spring press publications as well as outstanding press works published in 2017 and during the first quarter of 2018.
In addition, four pavilions will be arranged on different themes: 'Press with Party building' by Nhan Dan (People) Newspaper; 'Press with the National Assembly and voters' by NA Office Portal; 'Press with building of a Government of integrity, creativity and action' by Vietnam Government Portal; and 'Journalists' ethics' by Vietnam Journalists' Association, the Party Central Committee (PCC)'s Commission for Education and Communication and press agencies of the PCC's commissions.
Notably, the Ho Chi Minh Communist Youth Union (HCYU) of the Central Agency Block will also join this year's event with exciting activities, such as camps, folk games, folk dances, a meeting to celebrate the HCYU's 87th anniversary, and a ceremony to honour outstanding reporters and editors in the block.
A wide variety of forums, seminars, exchanges, and exhibitions will also be held during the festival.
At the closing ceremony, the organising board will present awards to 15 units for impressive exhibition spaces, 15 newspapers for beautiful covers on spring editions, ten unique TV programmes on the Lunar New Year, and 30 of the most outstanding reports on the environment in 2017.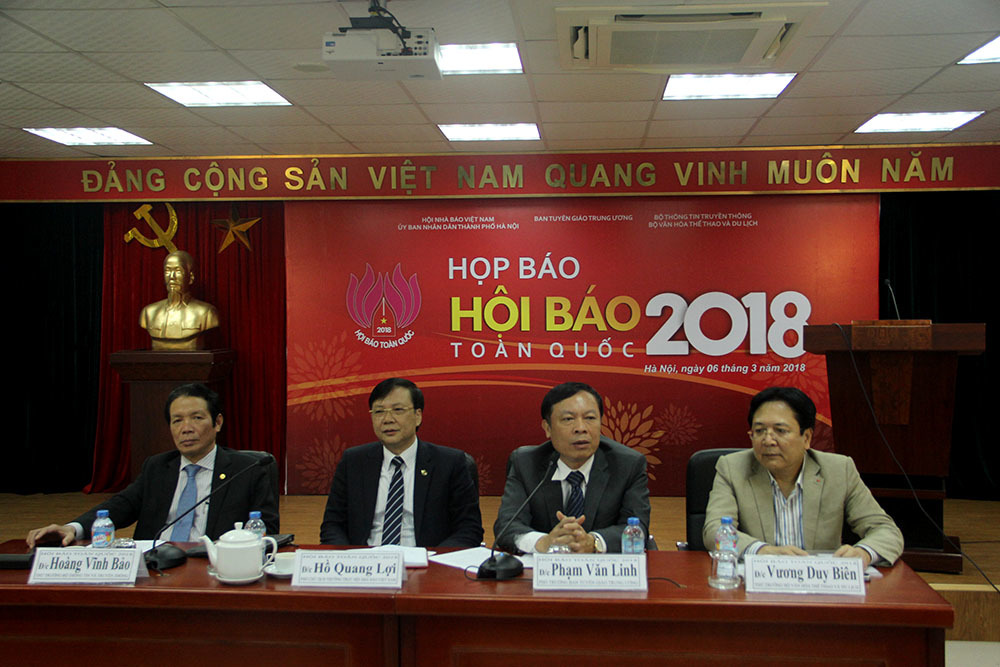 At the press conference on the 2018 National Press Festival (Credit: vietnamnet.vn)